11th September 2017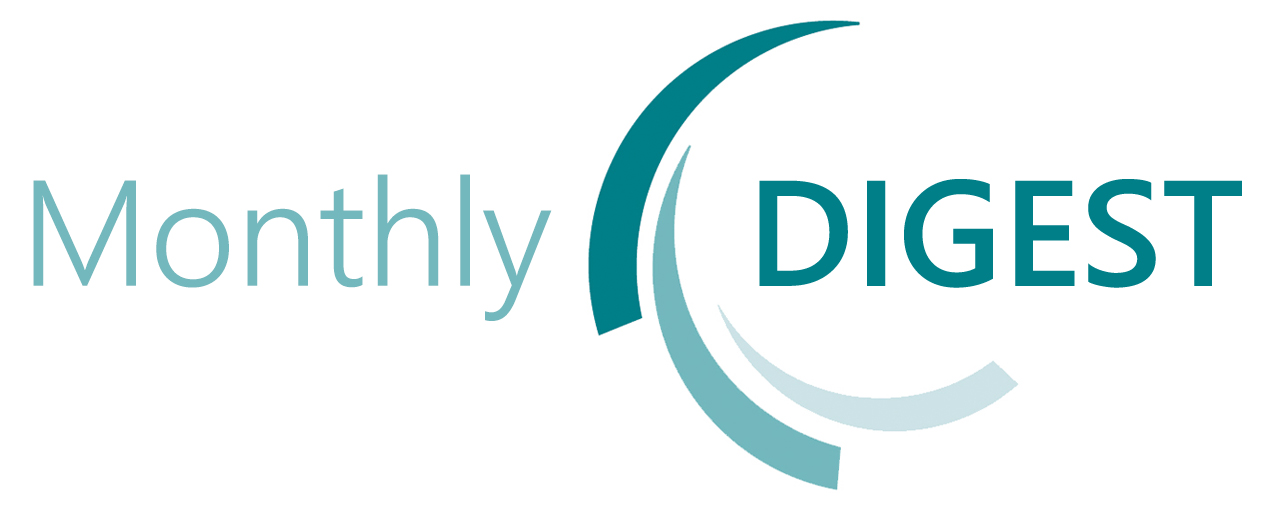 Follow @the_hepa
Its not just about writing a statement…
At the recent Conference on University Purchasing (COUP), Angus Warren, APUC and Andy Davies, LUPC presented some hard-hitting information on the subject of Modern Slavery. Revealing that the number of victims is now estimated to be up to 21,000,000 (double the total number of African people who were direct victims of the Atlantic slave trade in the period 1650 – 1900), they showed a ten minute long factual but hard to watch video from the Gangmasters and Labour Abuse Authority. I strongly recommend you watch this and share it with colleagues and friends to highlight the need for vigilance in your professional and personal lives.
Andy gave some simple questions any of us can consider to try and highlight if risk may be present:
Consider the service you are procuring; Construction, Security and Cleaning providers are all high-risk areas.
Ask, are security workers for example, registered with the Security Industry Authority?
How do your contractors recruit their workers, especially when large numbers of people are required to support a contract?
Do groups of workers live at the same address?
Do workers have sequential bank account numbers
Do employers withhold debt payments or passports?
The full presentation is available here. Additionally a really useful, sector and CIPS collaborative paper entitled "Protecting Human rights in the supply chain" is available here.
If you have any questions Andy Davies or Angus Warren would be pleased to hear from you.
Learning and Development opportunities
HEPA has a couple of useful events coming up with just a few spaces left…
Advanced impact and influence - a one day course, with an entertaining and incredibly well thought of presenter who will help you communicate effectively in every situation. Covering emotional intelligence, getting your message across concisely and effectively, influencing decisions, and choosing the best presentation style, this is a must attend event. Full information and how to book one of the last few spaces is here.
Advanced Modern Slavery training from the Ethical Trading Initiative. Any of those who attended COUP last week who watched the video on the subject will understand the need for change. This one day course will help you develop your statement and working practices in the subject in order that you can reduce risk in your institution. Details are here (there are just 3 places left at the time of writing).
As always, HEPA aims to provide training and events which are useful for you. If you have any requirements which you can't see on this page, please do get in touch with me.
Responsible Procurement Group
The minutes of the first Responsible Procurement Group (RPG) meeting have now been published. You can find them, the terms of reference and other useful information on our dedicated webpage here.
In order that this group truly works for the sector and covers topics which are important to you, we will be issuing a survey in the next few days. The survey will contain questions about responsible and sustainable practices in your institution as well as the tools and resources you use to approach this subject. Following your responses I look forward to being able to provide you with a useful report shortly after it closes. The RPG will use this information to direct its work.
If you have any questions please do not hesitate to contact the chair of the group Kevin Casey, who is Head of Procurement at the University of Manchester, or myself.
Legal services agreement launch event 8th November 2017.
LUPC has produced a new agreement for Legal Services. The tender process was a collaborative exercise between all the English and Welsh higher education procurement consortia, with the participation and support of HE Shared Legal, the British Universities Finance Directors Group (BUFDG), Association of University Legal Practitioners (AULP), Universities HR (UHR), and Association of University Directors of Estates (AUDE).
The agreement is split into six specialist lots and the day will include an exhibition from suppliers on the framework, as well as informative presentation sessions on a range of topics.
For further information and how to book, please click here.
LUPC leads the way for UK public sector in first assessment against new sustainable procurement standard
In related news, London Universities Purchasing Consortium (LUPC), the non-profit organisation in higher education procurement, has completed its initial assessment against the new international standard for sustainable procurement. It achieved a score of 3.71 out of 5 in an evaluation conducted by Action Sustainability in what's believed to be the first such assessment in the UK public sector and in the global education sector.
Speaking at the Conference on University Purchasing at Swansea University, LUPC Director Andy Davies said "our Members want to buy their goods and services responsibly. We consider it vital that our procurement practices reflect those values. We've made a great start, but we won't rest on our laurels. Now we must work hard to improve our score before the assessors return later in the year."
James Cadman, Action Sustainability's Lead Consultant said: "LUPC has clearly and unambiguously adopted 'responsible procurement' as its methodology for procuring the goods and services its Members may require. LUPC's culture and approach, not least in relation to social issues and matters around modern slavery and the like, are forward thinking and fully embrace best practice and set a good example for many organisations to emulate."
The leading sustainability consultancy's report praised LUPC's policies and strategies, identifying a 'golden thread' flowing from and through its policies and procedures to its individual category strategies, tender documents and agreements. "There is strong leadership, good governance and excellent engagement with stakeholders, including noteworthy collaboration with external organisations who support sustainable procurement. All the foregoing are factored into actual framework agreements and there is good evidence to this effect," says the report.
LUPC became the first consortium of its type to publish a Slavery and Human Trafficking Statement in December 2015, to satisfy the requirements of Section 54 of the Modern Slavery Act 2015. Last year, LUPC also submitted written evidence, including five recommendations for tackling human trafficking and rights violations in public sector supply chains, to the Joint Committee on Human Rights Inquiry into Human Rights and Business, chaired by Harriet Harman MP.
LUPC is also a founding member of Electronics Watch, a monitoring organisation aiming to improve labour conditions across the global electronics industry. In May this year, LUPC published a guidance document, Protecting Human Rights in the Supply Chain, with partners CIPS, Advanced Procurement for Universities and Colleges and the Business, Human Rights and the Environment Research Group at the University of Greenwich.
Facts and figures from the EMM
HEPA has produced a short report on the 2016 Efficiency Measurement Model Survey (EMM), which took place last December and January.
We know that collecting the data for the survey can sometimes be a challenge, depending on the size and shape of your procurement team and how your institution records procurement savings throughout the year. There are some obvious benefits – especially for those institutions working through Procurement Maturity Assessments (PMAs) or preparing to submit VFM reports – but we also recognise the need to work towards helping institutions and the sector as a whole 'get more out' of the survey. We hope this report will become a regular feature. This year's data collection will begin in December 2017.
Remember that the benefits methodology for the EMM can be viewed on the website. We're also running a webinar on how to complete the survey that will take place on 9th November at 11am. Further details to follow.
BUFDG Guidance on Criminal Finances Act 2017
The Criminal Finances Act 2017 (CFA2017) includes a new Corporate Criminal Offence (CCO) which affects all corporates, and therefore all universities, with effect from 30 September 2017.
The new CCO makes it an offence for a corporate to fail to prevent an employee, agent or other 'associated person' of the corporate body from knowingly assisting another party in evading tax, whether that be in the UK or overseas. Corporates should ensure they are able to show that they have reviewed the risk of this occurring and have appropriate procedures in place to prevent it. (NB: this legislation does not relate to the corporate/university's own tax risks/errors/evasion but to failing to prevent associated persons from assisting others to evade tax).
While aimed primarily at the financial services sector as well as legal and advisory firms whose clients may be up to no good with their taxes, all bodies corporate are included in the legislation and as such, all must take reasonable steps to comply with it.
BUFDG's Tax Group has produced a guidance document for universities setting out how they can approach preparing for this, which also includes links to further information and resources. We have also worked with KPMG to produce an example risk register showing possible risks that universities may need to consider - some risks are HE specific, and others could affect all corporates. KPMG has also produced this document setting out a sample process to follow to ensure you are complying with the new Act. As part of the defence against CFA2017, A risk review of processes across the university, should be undertaken now, including supply chains, payments and invoicing to name only a few. Guidance specifically for those in procurement is here. It may be possible to use information from risk reviews undertaken for Anti-Money Laundering and Anti-Bribery legislation as a starting point for this. The guidance and example risk register provide more information.
How to defend a procurement challenge – Free Legal Webinar
Procuring goods and services is a familiar but highly regulated area of law for the public sector. Adhering to the law is key during the whole of the tender process, and a significant amount of time and money can be wasted if an unsuccessful bidder seeks to challenge the outcome of a tender.
Clarkslegal's Public Procurement team, recently awarded a place on the LUPC Legal Services agreement (Lot 5 Commercial Law), is pleased to offer you a free webinar. On Wednesday 13th September 2017 at 1pm, they will spend around an hour providing you with tips for avoiding challenges and, in the unfortunate event that they do arise, how best to deal with them. It will cover:
Common mistakes leading to challenge
Record keeping and requests for disclosure
Timescales and procedures
Recent legal developments
To register for this event please click here. Should you have any questions do get in touch.
Payment of undisputed invoices - Regulation 113 of the PCR 15
Following requests from some Heads of Procurement in England, I approached Mills and Reeve to ask for some formal guidance around regulation 113 of the Public Contracts regulations. The regulation provides a requirement for prompt payment of invoices, and also for contracting authorities to publish on the internet information surrounding the percentage of invoices paid within 30 days and interest paid to suppliers for late payment. The advice is available to view here.
Please get in touch if you have any questions.
Cyber Security for Procurement Professionals
Online security is a real and present threat to both public and private sector organisations. Preventing attack, protecting your data, and mitigating risk are key to managing your organisation's privacy and security, safeguarding your own data and ensuring the security of confidential client information. CIPS have worked with HM Government to create a 75 minute elearning guide that gives an introduction to Cyber Security, how you can manage Cyber Risk in a procurement role and how best to protect commercially sensitive information. The learning is free and can be accessed here.
In related news, a paper on the GDPR, which will replace the Data Protection Act on 25th May 2018, will be available from us in the next few days.
Follow @the_hepa